Celebrate the spirit of family with our deer antler necklace with family name. This unique necklace features a pendant in the shape of a deer antler, with the option to customize it with your family name.
Crafted with care, the necklace showcases the beauty of nature and the bond of family. The intricate details of the antler pendant add a touch of elegance and charm to any outfit.
Made from high-quality materials, this necklace is designed to be durable and long-lasting. The adjustable chain ensures a comfortable fit for everyone.
Features:
Matching exquisite chain
1 to 10 drop glass charms, each with a name attached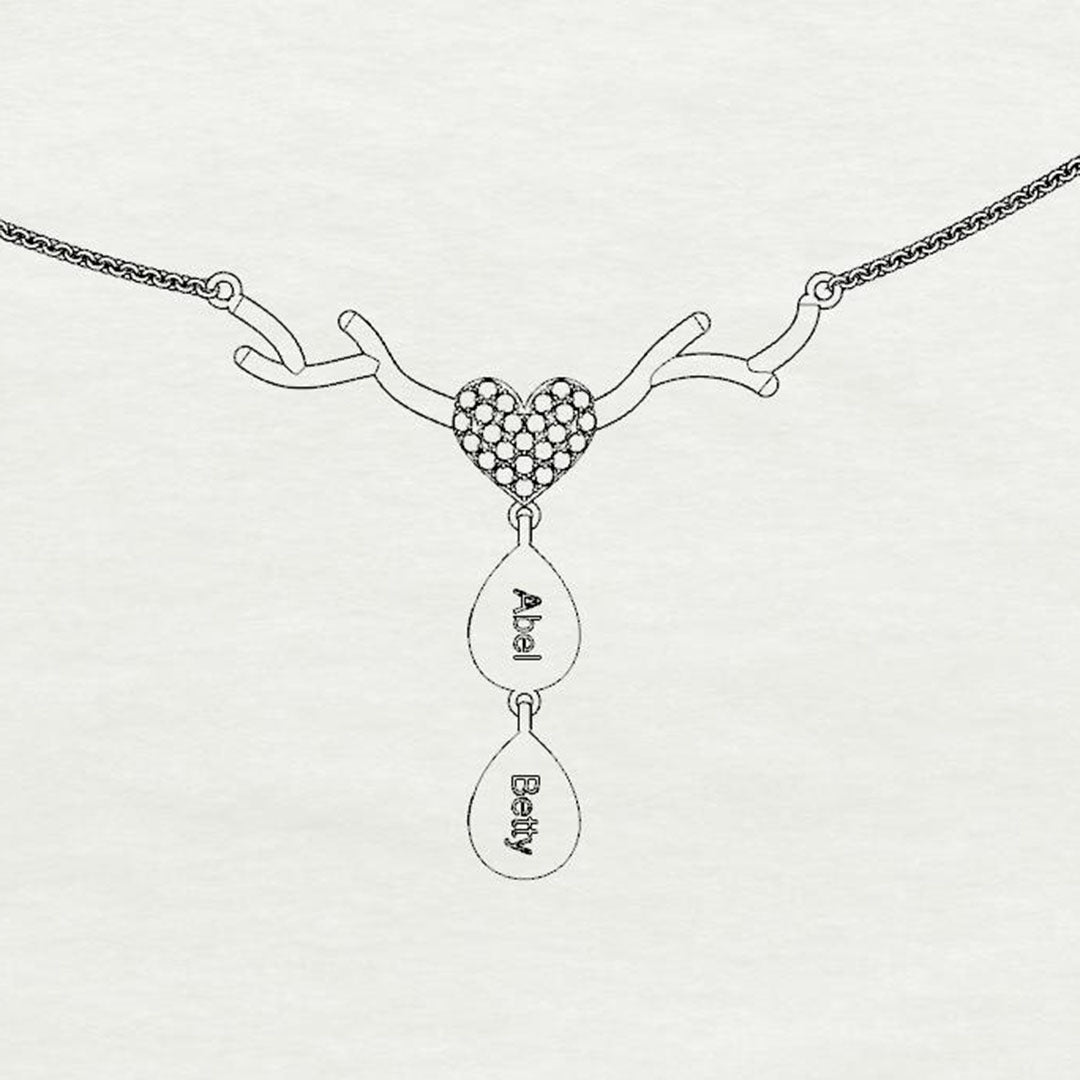 This antler name necklace is a fun way to add personality to your clothes. Through your name design and your child's name, this pendant inspires simple elegance full of joy and love. Personalize with the name of your choice!
WHY SHE'S GOING TO LOVE IT:
This As The Deer Necklace is a wonderful symbol of family, friendship, or values, or perhaps a combination of those, depending on the details you choose. Designed to deliver a combination of comfort and classic style with a contemporary twist, it's a steadfast reminder of the special place he holds in your heart.