I WILL ALWAYS BE HERE WITH YOU
Heart jewelry has become really popular trend, but even more so when incorporated with an infinity sign.The heart is symbolize sense as the center of emotion, including affection and love, especially romantic love.Together with the infinity it represents strength within a boundless unity, connection and world.
"Even wandering on the edge of despair and in the dark night, we still firmly believe in hope, and strive to chase the young dream and true love."
As a bracelet, heart with infinity makes a perfect gift for the person you love, someone who you have gone through leaps and bounds with, to express your unbreakable, strong bond.This infinity love adjustable bracelet is carrying the message of endless possibilities for women.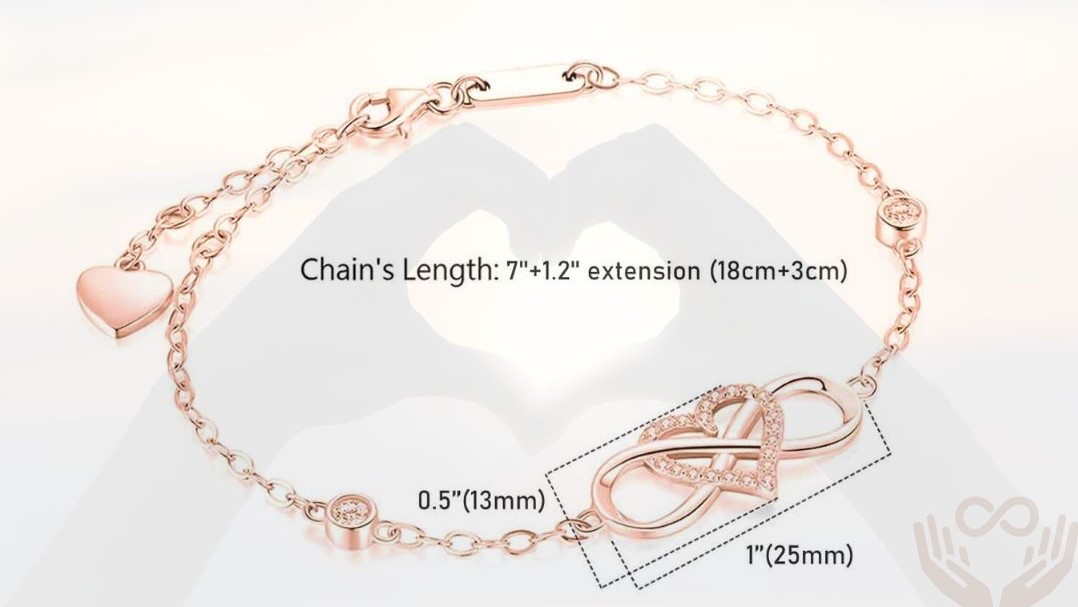 Product Details:
Material: Rhodium Plated Brass/925 Sterling Silver
Color: Silver, Gold, Rose Gold
Chain Length: 7''+1.2'' extension (18cm+3cm)
Pendant Size: 1"(25mm) * 0.5"(13mm)
Jewelry Type: Personalized Heart & infinity Bracelet
Gift for: Wife, Mom, Girlfriend, Grandma, Sister, or Yourself, Etc.
Style: Personalized Birthstone Bracelets