How can she know your affection? Give her a customized name-birthstone necklace.
The heart has become synonymous with romance.
When I love someone, I just want to pour out my whole heart to her.
Birthstone has a beautiful legend, between you and I also have a nice appointment.
This product combines a heart with a birthstone to represent a beautiful and romantic love story.
Sometimes what moves a lover is just a sentence: I love you forever. Put on a necklace for your loved one and you'll receive the words: I love you, too, always.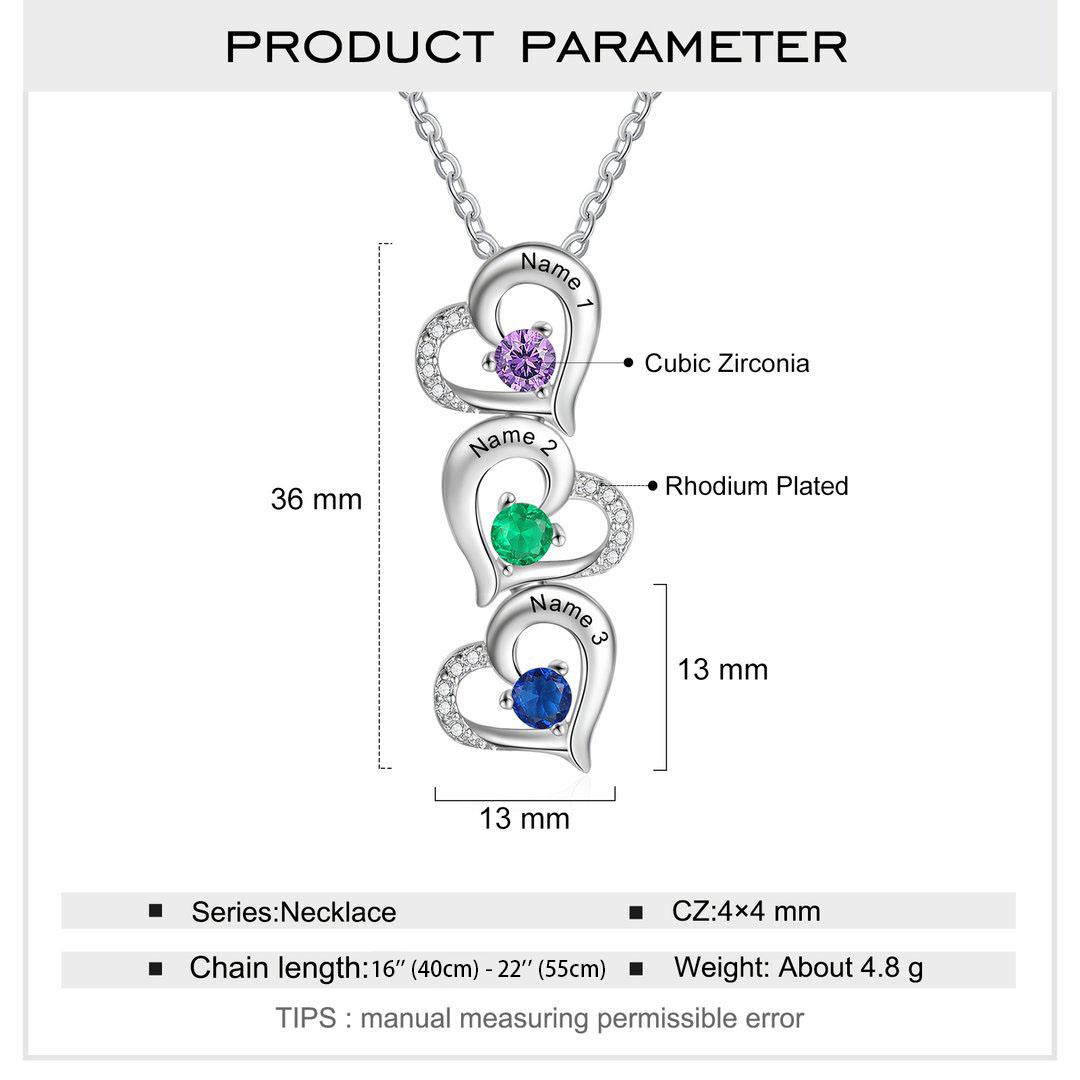 Product Details:
Material: Rhodium Plated Brass
Color: Silver
Chain Length: 16''(40cm), 18''(45cm), 20''(50cm), 22''(55cm)
Pendant Size: 1.1"(27mm) * 0.91"(23mm)
Gift for: Wife, Mom, Girlfriend, Grandma, Ladybro, Sister, or Yourself, Etc.
Style: Personalized Birthstone Necklaces